474 Password Not Found
Giuseppe Galli, Saverio Caminiti
12:20/13:00
Beyond the passwords era: password-less internet is now a reality. Use your smartphone to login using T-OTP created on the spot. Build and design your app and web site using a password-less solution, enforce strong authentication to confirm user identity when developing your applicative code. Include security aspects in the application logic of your app, stop delegating them exclusively to the server. The user of your mobile apps can login without typing any data obtaining a more secure and user-friendly experience. Participate to the draft of the password-less internet Manifesto!
Language: English
Level: Intermediate
Giuseppe Galli
CTO - K-Tech s.r.l.
K-Tech s.r.l Partner and CTO, Responsible of APM Consulting team, Course Instructor, Speaker for technical events - Information Technology J2EE Consultant – APM Evangelist. Passionate about outdoors activities (climbing, diving, mountaineering) as well as indoor (yoga, meditation, programming). Constantly happy to share my thoughts about life and my vision for the next future.
Go to speaker's detail
Saverio Caminiti
Developer - K-Tech s.r.l.
I'm an algorithmist with a Ph.D. in Computer Science, but I also love to design and develop web and mobile applications. I went through a lot of technologies and languages since when I started programming at the age of 8. Currently my days are spend with Swift, Java, AngularJS, Supersonic and a pinch of Python, PHP, and SQL. I'm passionate about Augmented Reality and interactive 3D graphics: I published several mobile apps made with Unity 3D. In my spare time I play video games... with my kids of course.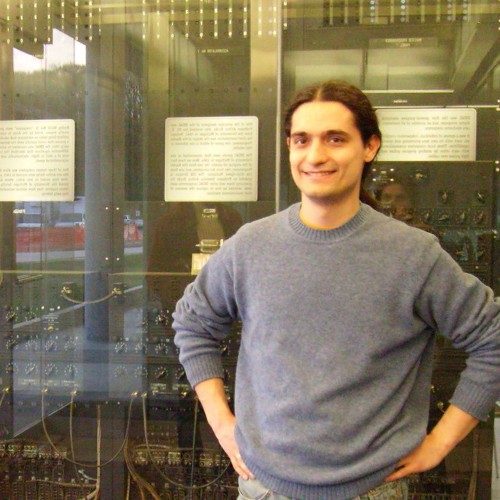 Go to speaker's detail